Packaging and Gift Wrapping
Most of our ukiyo-e prints includes leaflets of the explanation of the print and the production process of ukiyo-e prints in Adachi studio.
Gift Wrapped (Some exclusion may be applied.)
A unframed print is set in the Adachi original ukiyo-e envelop and a framed print is set in the box and wrapped with Adachi Original wrapping paper.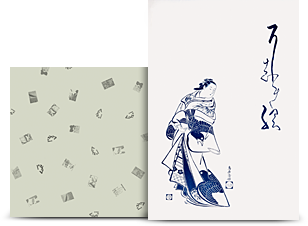 Package Sample of Unframed Print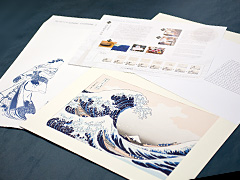 Contents

1. Print set in the paper mount with a cover

(Paper mount's external size for Oban format: 33.0 cm x 48.5 cm)

2. Adachi original large envelop for ukiyo-e print
Package Sample of Framed Print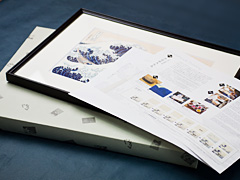 Contents

1. Print set in Adachi original frame

(Adachi original frame for Oban format: 40.0 cm x 55.5 cm)

2. A box for a framed print wrapped with Adachi original wrapping paper
You could request a message card to attach on the back of the frame or include in a package.